Newsletter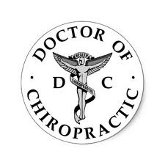 Welcome
Dr. Kerner earned a Bachelor of Science in Biopsychology from the University of California at Santa Barbara, and a Doctor of Chiropractic from Palmer College of Chiropractic-West. He has been in practice for over 20 years.
Dr. Kerner has extensive training in the cause, prevention, and treatment of nerve, muscle and joint conditions. He practices gentle chiropractic care, incorporating full body adjustments and therapies. By utilizing these techniques, Dr. Kerner has helped thousands of people live pain free, with increased flexibility and optimal health. In addition, Dr. Kerner is a Qualified Medical Evaluator under the Workers' Compensation System.
As an active member of the community, Dr. Kerner has held numerous leadership positions in charitable organizations and associations.
Kerner Chiropractic Center is located in the beautiful Marina/Cow Hollow district of San Francisco.
We are a family practice, providing chiropractic care for adults and children.
Our goal is to get you out of pain and back to an active lifestyle!
▶ Kerner Chiropractic Center
3106 Fillmore St
San Francisco, CA 94123-3417
415-563-2452
fax: 415-563-2517
dr@kernerchiropractic.com
Back Pain/Neck Pain
Headaches/Migraines
Sprains/Strains
Shoulder/Elbow/Wrist Pain
Knee/Hip/Ankle Pain
Sciatica
Pinched Nerve
Carpal Tunnel Syndrome
Disc Problems
Poor Posture
Allergies/Asthma
Sports Injuries/Work Injuries
Auto Accidents/Whiplash
Pregnancy Aches/Pains